XR Elements help not-for-profits of all shapes and sizes on their digital journey.
We understand the challenges of not-for-profit organisations to attract donations, volunteers, engage with members and manage manual and paper-based processes.
XRE Powering Not-For-Profit Solutions
Donations


Microsoft Dynamics 365 solutions provide not-for-profits with historical and basic donor data which helps them implement targeted engagement strategies and have access to deeper insights to maximise donations. Utilise approval processes and consolidated data to stay on top of grant applications and policy changes within your local government.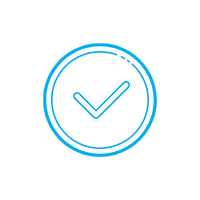 Attract The Right Volunteers


Microsoft Dynamics 365 dashboards and Power BI reports, equips volunteer managers with the tools they need to simplify volunteer recruiting, onboarding, retention and reporting. Utilise portals to empower volunteers to discover, register for, and participate in not-for-profit engagement opportunities.
Engage Your Members


Better understand your members through Microsoft Dynamics 365 as it keeps track and records the activities of organisations' audiences. By analysing contacts' interactions, such as the events they've attended or the most recent volunteering campaign they signed up for, this data gives insight to tailor a relationship-building strategy.
Centralised Data


Save time and resources by leveraging a single, cloud platform and business process automation. Microsoft Dynamics 365 has been developed to store data in a single system that can be viewed by various people across different applications. Capture data across different stages of the donor lifecycle that triggers automated tasks that require little to no human attention. Utilise a centralised, consolidated and structured view of donor and organisational data that provides users with a holistic view to make informed decisions.
Microsoft Cloud For Not-For-Profits
Cloud-based, integrated business applications are essential resources that can solve problems, streamline repeatable tasks and drive engagement.
Microsoft Cloud for Not-For-Profits is an end-to-end solution, providing a fundraising and engagement platform, constituent marketing journeys, volunteer management, engagement and centre, program impact dashboard and a security program to combat cyber threats. These applications are a fundamental part of the success of a not-for-profit's fundraising efforts. The fundraising and engagement solution has been designed for not-for-profit organisations' that need a database to track, manage, analyse, and share their fundraising data with internal and external stakeholders. It provides a single platform to manage gifts, campaigns, events, relationships, grants, memberships, and donor management. The volunteer management and engagement solution efficiently recruits, onboards, and retains a larger pool of volunteers.
XRE is here to assist you, in navigating a pathway as an enabler of Microsoft Dynamics business applications for your organisation. We tailor Microsoft Cloud for Not-For-Profits to your needs and integrate it with your business processes and existing data to deliver better outcomes.
Learn more about Microsoft Cloud for Not-For-Profits.
Why Not-For-Profits Are Embracing The Cloud
Know your donors and supporters
Know your donors and supporters
Fundraising and Engagement is a constituent relationship management platform that modernises engagement to help organisations increase their mission impact.
Constituent marketing journeys enable not-for-profit marketing teams to tailor their outreach to donors and volunteers based on historical data and interactions with your organisation.
Deliver effective programming
Deliver effective programming
Volunteer management helps not-for-profit staff efficiently manage daily operations to recruit, onboard and retain more volunteers.
Volunteer engagement helps engage and retain volunteers by making it easier for them to find and apply for engagement opportunities that match their skills, interests and schedules.
Accelerate mission outcomes
Accelerate mission outcomes
The program impact dashboard provide not-for-profit fundraisers and program managers with a deeper understanding of the impact of funds raised, programs delivered and outcomes achieved. it also enables the ability to measure the results of this impact so they can report to funders, apply for grants and make informed data-driven decisions.
Secure donor and program participant data
Secure donor and program participant data
Microsoft's new Security Program for not-for-profits was designed to help organisations strengthen their security posture and reduce the risk of cyber threats.
Ready To Consolidate Your Applications & Digitally Advance Your Operations?
Microsoft not-for-profit solutions include grants and discounts on cloud services like Microsoft 365, Office 365, Azure and Dynamics 365 and Surface devices. Local Microsoft offices also regularly host training events to help not-for-profits better use technology and learn how it can deepen their impact.
The Process
Eligibility
Eligibility
Hold a recognised, legal charitable status as defined in Australia.
Operate on a not-for-profit basis.
Have a mission to benefit the broader community.
Registration
Registration
Please visit: https://nonprofit.microsoft.com/en-au/getting-started to register your not-for-profit organisation.
Grant & Solution Selection
Grant & Solution Selection
Microsoft's not-for-profit solutions include grants and discounts on cloud services like M365, Azure, D365 and Surface devices. Microsoft also offers some pre-configured solutions that have been designed for not-for-profit organisations; Fundraising and Engagement, Volunteer Management and Engagement and a Security program.
Access Products & Services
Access Products & Services
XRE is a trusted Microsoft partner, which means we can assist you with integrating these products and solutions, as well as getting access to grants or discounts.
Get in contact with us today and let's start your digital journey.
Grants Available
Azure
Build, run and manage applications across multiple clouds.
$2,000 USD Azure offer which can be used over 12 months.
Learn more about Azure.
Microsoft 365
Includes Office desktop applications, cloud file-storage and sharing, web conferencing, and simple device management and advanced security features.
Free for up to 10 users.
Learn more about Microsoft 365.
Power BI
Better understand your data and make the right decisions.
Get started from $3.00USD per user/month.
Learn more about Power BI.
Power Apps
Connect your systems, build and deploy low-code apps.
Free for up to 10 users.
Surface
Built for performance, empower your staff to work how and where they want with Microsoft Surface.
Save up to 8% on selected devices.
Learn more about Microsoft Surface.
What you need to start leveraging Microsoft's FREE solutions:
Azure + M365 + D365
Download The PDF Now To Help You On Your Digital Journey!
Other Industries We Work With